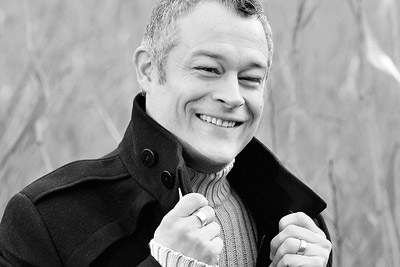 Gabriel Suovanen (b. 1974) was born in Stockholm with Finnish roots. His first instrument was the violin, but his interest in singing was evident from the start. Suovanen made his debut as a boy soprano at the age of nine in the musical NINE at the Oscarsteatern with Ernst-Hugo Järegård playing the lead role. After that, he performed in many roles as a boy soprano at the Royal Opera in Stockholm.
Suovanen has studied singing at the Sibelius Academy in Finland and at the University College of Opera in Stockholm.
Suovanen has successfully taken part in many international song contests. In 1997-98, he was the Artist in Residence at the Swedish Radio with many concert performances and radio broadcasts as a result. He has performed at all of the major opera houses in the Nordic region and at many other European opera houses as well. In addition to opera, Suovanen enjoys giving lied recitals. He frequently performs with Swedish and Finnish symphony orchestras, and has made several recordings for the Ondine label. He has also recorded Jean Sibelius´ songs for the BIS label and participated in a number of opera recordings.
...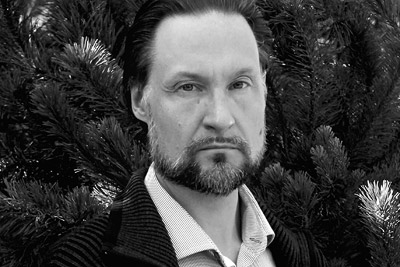 Markus Vaara (b. 1972) plays the piano and the organ and he has made a name for himself as one of his generation´s foremost lied pianists in Finland. He works as a répétiteur at the Oulu Conservatory and accompanies Finland´s leading vocalists on an ongoing basis. In addition to performing in Finland, Vaara has performed in Germany, the Netherlands and Sweden, among other countries.
Vaara studied the piano and the organ at the Oulu Conservatory in Finland and the Piteå School of Music in Sweden under Jouko Tötterström, Maija Lehtonen, Gary Verkaden and Miklos Spanyi. He has also attended Master Classes with, among others, Eero Heinonen, Matti Raekallio and Konstantin Bogino. Vaara was awarded the pianist prize at the Poleeni lied competition in Pieksämäki, Finland. He also works as a producer and featured artist in an internet television project, with a focus on classical music.
...
PERFORMANCES
1992 First performance with baritone Walton Grönroos and pianist Izumi Tateno at the Joensuu Song Festival in Finland.
1993 Raimo Laukka and Gustav Djupsjöbacka perform "Tyst musik - Silent Music," in Turku, Finland, and, following that, in two concerts in Ireland, in Dublin and Belfast. Laukka and Djupsjöbacka record the song cycle for The Finnish Broadcasting Company (YLE).
2010 Gabriel Suovanen and Markus Vaara perform the song cycle at the main concert of the October of New Music festival in Oulu.
2012 Suovanen and Vaara perform "Tyst music - Silent Music" on August 29 at the Sibelius Museum in Turku and record it in Tammisaari, Finland, on August 30 and 31 under the composer´s direction.
Gabriel and I first performed the "Silent Music" song cycle at the main concert of the October of New Music festival in Oulu, Finland, in October 2010. Otto was the featured composer of the festival, with his music performed at every concert that year.
Our concert was a very emotional experience for the audience and for Gabriel and myself, and I remember how Otto, very moved, came backstage afterwards with his first words being: "Boys, now we will make a record!"
Our next performance was two years later, on August 29, 2012, and the audience thanked us with a standing ovation. We recorded the song cycle during the following two days at Karelia House in Tammisaari.
Oulu, August 20, 2015
Markus Vaara