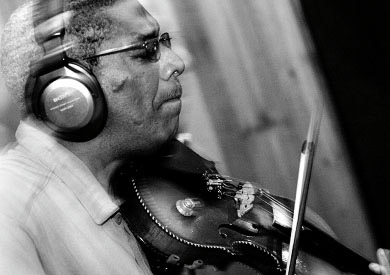 PRAYER FOR PEACE
I must begin by stating that I am not attempting to literally write about the music of the Billy Bang Group. That evaluation will be left up to you as a listener and/or a critic. What I would like to articulate is connected to the title of the CD, that is finding and bringing to light the concept of everlasting and eternal peace, namely, a "Prayer for Peace
"Peace, according to Webster´s, is the "state of being without war." Very simple and direct. I would like to extend that idea and suggest thoughts of brotherhood (actually, peoplehood including both female and male) and pure love.
We do not need war, any kind of war, especially within our homes, our families, our loved ones. Our own unfortunate acts lead to petty arguments, bickering, ugly squabbles and nasty, unnecessary fights. We should search for true harmony and humbleness in our lives. We should listen to each other, and be good to each other.
We are also victims of creating war within ourselves. Our misguided sadness creates inner conflict and self-confrontation, which is a terrible and appalling way to live. We have more than enough pressure already, to find money for food, to keep a roof over our heads, to pay medical bills, etc. What we need is more love and understanding, to find universal harmony, for our mental and emotional calm.
Peace is inner silence, a quiet mood of stillness and calm, a feeling of tranquility, or serenity, a pleasant mood for a blessed life. A moment to listen to a "Prayer for Peace."
New York City, March 1, 2010
Billy Bang
---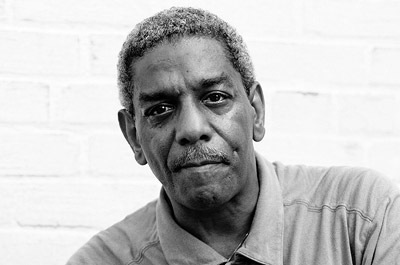 BILLY BANG
Violinist Billy Bang, ever more acknowledged as a mainstay of his jazz generation, has endured up and down years. Over the course of four decades, during which he has emerged as a serious artist who believes the pleasures derived from seemingly simple, positive entertainments are not to be denied, he has simultaneously coped with the horrors of war and its problematic aftermath. Like everyone, he has experienced first-hand the impact of global economics, and he has come to recognize how capricious fashion affects those who create improvised music and other edgy arts that may have originated in urban America but are now embraced throughout the wider world. Bang´s secret for surviving is, by the evidence of Prayer for Peace, two-fold: Pray, yes - but also play.
First and foremost an outgoing musician - credited as of this album, his first as a leader on TUM Records, with more than 100 recordings - Bang has known ever since he was a kid juggling bongo drums for spare change in the New York City subways that a talent for engagement with music is a special strength, to be used but not abused. So (or so it seems to me), from the origins of his professional career in the then-underground East Village scene of the early '70s through his breakthrough album of 2001, Vietnam: The Aftermath, to this latest Prayer for Peace, he has made music with the purpose of engaging immediately, spontaneously and joyously with the here and now, bringing other musicians together for refreshing expression while enticing, exciting and gratifying listeners, too.
Bang´s "Prayer for Peace" is a prime example, beginning as a reflective soundscape in which trumpeter James Zollar, pianist Andrew Bemkey, bassist Todd Nicholson and drummer Newman Taylor-Baker - the violinist´s frequent compatriots - extemporize freely, openly, empathetically, expansively, harmoniously though not naively (Zollar alludes to both "In A Silent Way" and "The Star-Spangled Banner"), just as we might imagine a human community at peace could do. It is a pastoral episode, which Bang follows with as lyrical and eventually frenzied a violin solo as the easily graspable theme will bear, resolving his high energy in pizzicato delicacy that invites a similar response from the rest of the band and flows naturally into a reprise of the pastoral section. The several shifts in mood Bang and company give us in the course of this "Prayer" suggest just how adaptive and multifaceted we must be to arrive at a state of peace, whether with others or within ourselves.
The composition "conjures up what the world needs more right now, other than Iraqs and wars, and no more Vietnams," Bang has said. It is a point Bang alludes to in his artist´s note to this album, and something he genuinely believes. Yet, he does not belabor the point, because he thinks people should "get past this victim thing and let´s try and do something about this. Let´s see if we can move in another direction." He thinks the world needs not only earnest hope and genuine faith but also sheer unbridled fun. That´s the impulse that underlies "Only Time Will Tell", his identification with and homage to Stuff Smith (1909-1967), one of the few fiddlers ever to perform vernacular jazz with the bluesy, folksy, street-wise sensibility that Bang appreciates and emulates. The genuine playfulness of this piece makes it as sacred, in an upbeat, celebratory way, as most music professing more literal religiosity.
Such conflations of the playful with the prayful suffuse this album, whether through catchy rondelay, explorations of the tonal spectrum, casual yet sweeping romanticism, smoky after-hours ambiance, or a trip into the cosmos (as in "Jupiter´s Future", Bang´s tribute to his one-time mentor Sun Ra) launched without hesitation or a glance back. Is such musical derring-do prayer? We might argue about that. But it qualifies as play, without doubt! And play is the opposite of war. These two forms of human endeavor are, by definition, utterly incompatible in a healthy mind or a healthy nation.
According to Bang, "Prayer for Peace" was debuted in its current form at a Peace Day event memorializing the U.S.´s bombing of Hiroshima. "I used to be a soldier," Bang related, "but I did a 180 degrees shift to get as far away from war as I humanly can, because I think this mistake is one of the saddest things we as human beings can keep making. Any statements I can make, anything I can do to contribute to the planet becoming more peaceful, greener or healthier, that´s what I try to do. That´s why this particular composition is important to me."
Can peace be an end in itself, though? Or is it only the stable state-of-being from which mankind might wake up, notice and cheer the sheer miracle of life, address the inevitable complexities of social interaction, the deep puzzles of psychology, and the vast potential of the stars? Billy Bang, with his Prayer for Peace, entreats civilization to end violent conflict. The rest of his program in Prayer for Peace seems to suggest a range of matters we could investigate and manners we could gainfully adopt, if only we could find it within ourselves to act so that violent conflict would, finally and permanently, end.
New York City, March 10, 2010
Howard Mandel