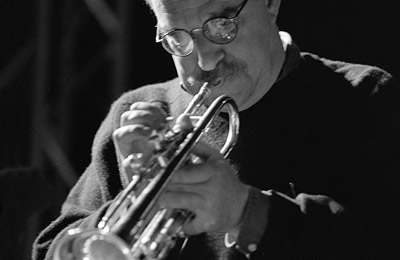 Henrik Otto Donner (b. 1939) studied at the Sibelius Academy in Helsinki from 1958 to 1963 and, thereafter, privately at the Siemens Electronic Music Studio in München and with György Ligeti in Vienna, among others.

During the course of his career, Donner has been a versatile composer, with his music ranging from classical orchestral compositions to political songs and from jazz big band works to film music, and has also worked as a jazz musician. Donner has composed music for 21 films and a number of television features and plays. He has also composed more than 1,000 songs, a number of orchestral works, chamber music, choral music, a lied cycle, a musical and an operetta.
While studying at the Sibelius Academy, Donner was a member of the Ossi Aalto Quintet (1958-60), that was among the leading Finnish dance bands in its time, and the Esa Katajavuori Quintet (1960-63), that was principally made up of young jazz musicians (including, in addition to pianist Katajavuori and Donner, tenor saxophonist Rainer Björk, bassist Tapani Tamminen and drummer Christian Schwindt). In 1964 and 1965, Donner led his own septet, with a four-member horn section that already included saxophonist and flutist Juhani Aaltonen, who would become Donner´s life-long musical partner. This was followed by Donner´s participation, as a trumpet player and co-leader, in the Christian Schwindt - Henrik Otto Donner Quintet (also including saxophonist Erik Dannholm, pianist Heikki Sarmanto and bassist Tapani Tamminen) that recorded one of the first examples of Finnish modern jazz (For Friends and Relatives) in 1965.

From 1964 until 1969, Donner was also a member of Swedish pianist Lars Werner´s group, Lars Werner och hans vänner, with both Werner and the group´s alto saxophonist Christer Boustedt having a lasting impact on Donner. Lars Werner och hans vänner often performed in Finland and in Sweden and recorded in 1967 only the second album to be released on the newly-formed Love Records (with Werner, Boustedt, Donner, tenor saxophonist Dave Liebman in his first recorded performance, tenor saxophonist Göran Östling, bassist Sven Hessle and drummer Jan Carlsson).
From the late 1960s until the early 1980s, Donner led The Otto Donner Treatment, a loose and ever-changing ensemble that performed only sporadically and with decreasing frequency towards the end. In the late 1960s, Donner also increasingly began writing vocal music, often based upon lyrics by young Finnish poets. The album En soisi sen päättyvän (Love Records), which was recorded by The Otto Donner Treatment in 1970, featured Arja Saijonmaa, Pepe Willberg and Jim Pembroke as vocalists and is a classic of Finnish contemporary music. This album also included the first recorded collaboration of Donner and Juhani Aaltonen, with Aaltonen as a key soloist in the jazz sextet performing with the singers.

The collaboration between Donner and Aaltonen, whom Donner calls his alter ego on the tenor saxophone, has continued to date producing such classic recording as Strings (Love Records) in 1976, Dalens Ande (The Spirit of the Valley, Beta Records) with the UMO Jazz Orchestra in 1999 and Strings Revisited (TUM CD 003) with Reggie Workman, Andrew Cyrille and the Avanti! Chamber Orchestra in 2002. Aaltonen was also a key soloist with OD Overdose, a large ensemble performing in 2007 at Porvoo´s Ultra Music Festival in celebration of Donner´s then approaching 70th birthday.
In addition to his own music, Donner is particularly reknowned as a record producer, arranger and music publisher. Donner was one of the founders of the legendary Love Records in 1966, and has produced over 100 albums, representing a broad range of music. Donner´s arrangements have had a central role on a number of popular music and rock recordings ranging from those by Maarit, Anneli Saaristo, Arja Saijonmaa and Liisa Tavi to certain legendary recordings by Dave Lindholm, Jim Pembroke and the Finnish progressive rock group Wigwam. In 2010, Otto Donner collaborated with Dave Lindholm on a blues and jazz influenced recording, More Than 1-2-3 (TUM CD-A 001).

Donner has also long been an influential figure in the fields of music administration and music industry. He has served as the head of the Finnish Radio´s entertainment department, as the Chairman of the Finnish State´s Music Council (Säveltaidetoimikunta), as a founding member and Chairman of the Association for the Advancement of Live Music (ELMU), as Chairman of the Finnish copyright association Teosto and in numerous other positions of trust within the music industry. From 2002 until 2007, Donner served as the Emeritus Professor of Arts at the Jazz Department of the Sibelius Academy and, from 2000 until 2009, as the President of the European Music Office. For the last several years, Donner has also been the President of DER Digital, his own mixing and mastering studios.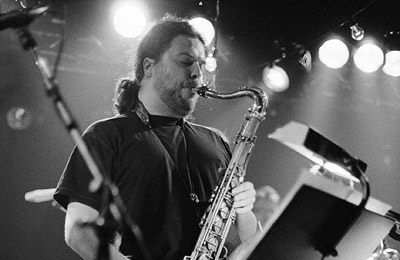 Rasmus Korsström (b. 1969) first began studying and playing with Henrik Otto Donner when still in his teens. In the late 1980s, Korsström also participated in one of Edward Vesala´s Sound and Fury workshops and, from 1988 until 1992, studied at the Jazz Department of the Sibelius Academy. In the years since, Korsström has played with many contemporary Finnish jazz musicians, with frequent collaborators including trumpeters Donner, Markku Johansson and Antero Priha, pianist Seppo Kantonen, organist Jukka Gustavsson, guitarist Pekka Tegelman and bassists Ulf Krokfors and Make Lievonen. For the last few years, Korsström has lived in Southeast Asia.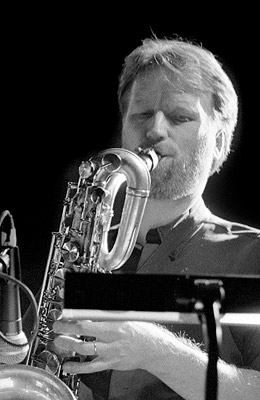 Pepa Päivinen (b. 1955) began studying the flute as a 12-year old with saxophonist/flutist Seppo "Baron" Paakkunainen, one of the leading figures in Finnish modern jazz. Perhaps this, in part, influenced him to become a versatile multi-instrumentalist who, in addition to the baritone saxophone that he is best known for, also masters the full range of other saxophones, clarinets and flutes. Although Päivinen began his professional career already in the 1970s, he first became known as a member of Edward Vesala´s Sound and Fury ensemble, participating in virtually all of Vesala´s recordings from the year 1983 until Vesala´s passing in 1999. Vesala also produced Päivinen´s first recording as a leader (Saxigon with Iro Haarla, Jimi Sumén and Vesala) in 1997. Since that time, Päivinen has issued a number of recordings by his own trios or quartets (Umpsukkelis, Fun Faraway, Tiram Num and North Pipe) as well as a well-received duo recording of Edward Vesala´s compositions with Iro Haarla (Yarra Yarra). Beginning in 1985, Päivinen has been a member of the UMO Jazz Orchestra and has participated in a number of recordings by UMO.

Antero Priha (b. 1965) has worked as a free lance musician, composer, arranger and producer since 1982. He has often performed with big bands, including Espoo Big Band and, for much of the 1990s, the UMO Jazz Orchestra. In 1999, Priha started his own group, Breadmachine, which has issued four recordings (Eternal Friendship, Loveship, Starship Babies and Under the Greenwood Tree), with saxophonist Rasmus Korsström, pianist Seppo Kantonen and drummer Markku Ounaskari among its key members. In addition to his work in the realm of jazz music, Priha has often performed theater and film music and composed songs to Finnish poetry. He is also a sought-after studio musician.

Jari Hongisto (b. 1960) began his trombone studies in Finland in the mid 1970s but has also studied in Germany and the United States with the likes of Conrad Bauer and George Lewis. Although Hongisto has played in both symphony orchestras and jazz big bands, including the UMO Jazz Orchestra and the EBU Big Band, he has always been drawn towards more experimental expression often combining the worlds of modern classical, electronic and/or freely improvised music. In the 1980s, Hongisto played with Edward Vesala (Kullervo) and was one of the founding members of the original Krakatau, with Vesala and guitarist Raoul Björkenheim. He has recorded and toured with Quintet Moderne (with Harri Sjöström, Phil Wachsman, Teppo Hauta-aho and Paul Lovens) and Sound Kitchen (with Hauta-aho and Hasse Poulsen) in addition to leading his own groups. Currently, Hongisto co-leads Olavi Trio (with Hauta-aho and drummer Olavi Louhivuori).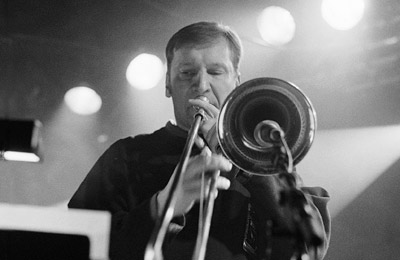 Markku Veijonsuo (b. 1961) has been the lead trombonist of the UMO Jazz Orchestra almost continuously since the year 1984. However, he has also been known as a creative improvising musician who often combines live electronics with his solo trombone work, including on his solo recording Karakara, and is a master of the didgeridoo. In addition to his work with UMO, Veijonsuo has over the years been a member of various groups led by Kari Ikonen, Jukka Linkola, Kimmo Pohjonen and many others. In recent years, Veijonsuo has also been active as a studio manager and recording engineer.

Kari Ikonen (b. 1973) has in the past decade become well-known as a jazz composer and the leader of his own group Karikko, initially a larger ensemble that issued its first recording (Karikko) in 2001 and that has most recently performed and recorded as a sextet (Oseanofoni). Ikonen has also recorded as a member of numerous groups with his contemporaries, including Mr. Fonebone, Quartet Coyote, Gnomus and Ahava, in addition to performing with a number of more established musicians, including saxophonists Eero Koivistoinen and Sonny Heinilä, trumpeter Ingrid Jensen and drummer Jukkis Uotila.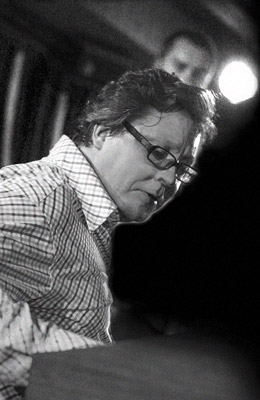 Seppo Kantonen (b. 1963) moved to Helsinki in his teens to study music and has performed actively since 1982. Early mentors included Henrik Otto Donner and saxophonist Eero Koivistoinen, with the latter´s quartet being the group where Kantonen first became known to the wider audience. In addition, he has played and/or recorded with various groups led by trumpeter Antero Priha, saxophonist Manual Dunkel, bassist Pekka Pohjola as well as numerous jazz legends visiting Finland. In recent years, Kantonen has led two piano trios known for their distinct sound and creative interplay: Klang (with Ulf Krokfors and Markku Ounaskari) and the currently active Tokka (with Ville Herrala and Mikko Hassinen). In addition to Tokka, Kantonen is a member of saxophonist Mikko Innanen´s Innkvisitio (Paa-da-pap, TUM CD 019, and Clustrophy, TUM CD 025), and co-leads Kahden Miehen Galaksi, his organ-drums duo with drummer Joonas Riippa. Overall, Kantonen is featured on more than 150 recordings ranging from jazz and rock to pop and classical music. Kantonen has also held - on and off - the piano chair of the UMO Jazz Orchestra for two decades and participated in a number of recordings by UMO.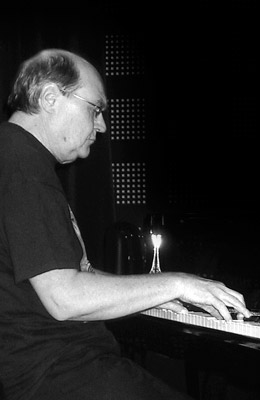 Eero Ojanen (b. 1943) began his career as a jazz musician in the early 1960s. Ojanen played and recorded with a number of the most important Finnish jazz groups during the 1960s, including the Juhani Vilkki Sextet and Quartet, the Pekka Pöyry Quartet and The Otto Donner Treatment. He also frequently worked as a free-lance musician, including appearances with saxophonists Ben Webster, Dexter Gordon and Johnny Griffin. After a distinguished career as a theater composer and songwriter beginning in the late 1960s, Ojanen returned to improvised music on a more regular basis by starting again his collaboration with bassist Teppo Hauta-aho and, in 1995, co-founding Trio Nueva Finlandia with Hauta-aho and Seppo Paakkunainen. Ojanen also performs with Hauta-aho as Duo Nueva Finlandia (Short Stories, TUM CD 012).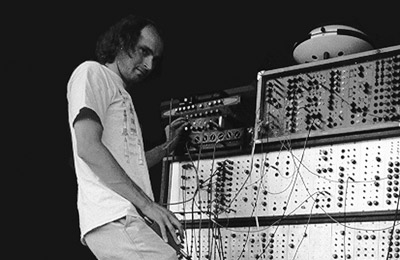 Mika Rintala (b. 1966) has recorded a number of self-produced albums principally under the names Verde and Ektroverde. Rintala, who is an electronics engineer by training, specializes in performing with electronic instruments that he has built himself sometimes incorporating practical objects, such as a vacuum cleaner or humidifier, or actual instruments, such as an electric keyboard or organ, into his final creations. In recent years, Rintala has focused on performing with modular synthesizers.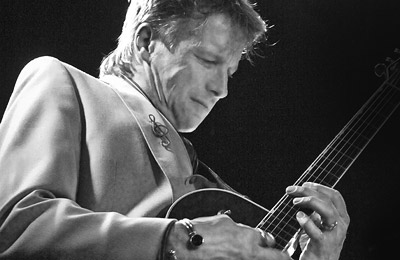 Jukka Orma (b. 1956) is best known to the broader audience as a rock musician who began his career in the late 1970s, performing with the likes of Kojo, Pedro Hietanen and Jim Pembroke. In the 1980s, Orma worked extensively with Ismo Alanko in his groups Hassisen Kone and Sielun Veljet. However, Orma has always been recognized as a barrier-braking musician with an interest in improvised music as well, performing and recording with the likes of Edward Vesala, Jimi Sumén, Raoul Björkenheim´s Apocalypso and, more recently, Black Motor. Beginning in the late 1980s, Orma has also worked as a producer on a broad range of projects. In 2003, Orma published his first recording as a leader (Kultahiekkaa).

Ville Huolman (b. 1975) appeared on the Finnish jazz scene in the late 1990s and often played in the groups of other up-and-coming jazz musicians, such as those with drummer Teppo Mäkynen and trombonist Antti Rissanen. He was also a member of The Poppoo (co-led by saxophonist Jukka Perko and vibraphonist Severi Pyysalo). More recently, Huolman has performed with saxophonists Manuel Dunkel, Jouni Järvelä, Jussi Kannaste, Eero Koivistoinen, Olli Ojajärvi and Pepa Päivinen, trumpeter Mikko Pettinen, pianist Seppo Kantonen and drummer Andre Sumelius. He has been a member of the UMO Jazz Orchestra since 2002 and has recorded a number of albums with UMO.

Tuure Koski (b. 1969) first became known as a member of XL (with guitarist Jarmo Saari, vibraphonist Arttu Takalo and drummer Tomi Salesvuo), a popular jazz-rock group. Koski has also been a member of various groups led by trombonist Antti Rissanen, saxophonist Manuel Dunkel and pianist Kari Ikonen. Currently, he leads his own group Turgan (with Severi Pyysalo and drummer Marko Timonen) and is a member of the Riku Niemi Orchestra.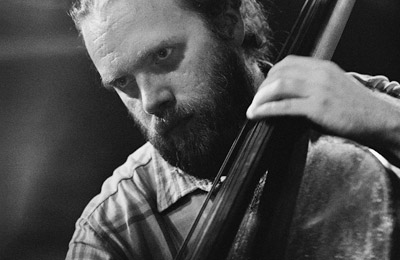 Ulf Krokfors (b. 1966) first began studying and playing with Henrik Otto Donner in the mid-1980s. Krokfors quickly made his mark as a member of Edward Vesala´s Sound and Fury (1988-1990) and guitarist Raoul Björkenheim´s Krakatau (1988-1999). In the past decade, Krokfors has been a founding member of the Juhani Aaltonen Trio (Mother Tongue, TUM CD 002, and Illusion of a Ballad, TUM CD 013) and Quartet (Conclusions, TUM CD 021). Other frequent collaborators have included saxophonists Sakari Kukko and Esa Pietilä, pianists Seppo Kantonen, Samuli Mikkonen and Jarmo Savolainen and organist Jukka Gustavson. In recent years, Krokfors has increasingly focused on his own groups and compositions (The Incense of All Our Prayers) as well as his collaborations with pianist/harpist Iro Haarla that have been documented both in a duo (Heart of a Bird, TUM CD 004), quintet (Northbound) and large group (Penguin Beguine, TUM CD 011) setting.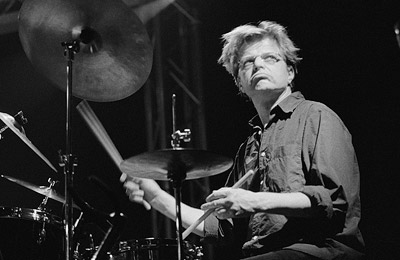 Alf Forsman (b. 1952) is one of the best-known drummers in Finnish rock music. Having performed in several ground-breaking groups, such as Kalevala, Rock 'n´ Roll Band, Jimbo, Pen Lee and Problems?, Forsman became best known to the broader audience as a member of Ismo Alanko´s Sielun Veljet (together with Jukka Orma and others). However, Alf Forsman has also been known for his interest in improvised music, having performed as a member of guitarist Ralf Björkenheim´s Krakatau, saxophonist Hepa Halme´s Prospekt, and many other experimental groups.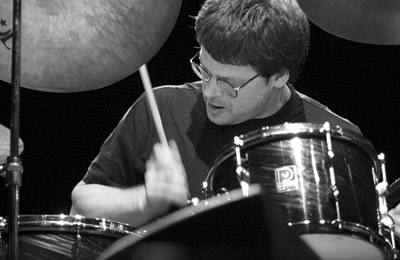 Tom Nekljudow (b. 1960) has been active on the Finnish scene for improvised music since the late 1970s playing everything from traditional jazz and swing to Latin jazz and fusion. However, Nekljudow´s primary focus has always been on freely improvised music. He played with Raoul Björkenheim already in the late 1970s and studied with Edward Vesala in 1983 and 1984. In the early 1980s, Nekljudow played in Sakari Kukko´s Piirpauke ensemble and in Roommushklahn, with Björkenheim, saxophonist Jone Takamäki, pianist Jarmo Savolainen and bassist Antti Hytti. Nekljudow continued his co-operation with Hytti and Takamäki in Suhkan Uhka (Suhka, TUM CD 001) and the quartet Otná Eahket. He was also a founding member of the Juhani Aaltonen Trio (Mother Tongue, TUM CD 002, and Illusion of a Ballad, TUM CD 013).
Markku Ounaskari (b. 1967) is one of the leading Finnish drummers of his generation. In the early 1990s, Ounaskari recorded and toured with saxophonist Sakari Kukko´s Piirpauke ensemble and the Pekka Pohjola Group. Since then, he has been in great demand, often performing with bassist Ulf Krokfors, in groups led by trumpeters Antero Priha and Henrik Otto Donner, saxophonists Sonny Heinilä and Esa Pietilä and pianists Iro Haarla, Seppo Kantonen and Jarmo Salolainen among many others. Most recently, Ounaskari has co-led a trio with pianist Samuli Mikkonen and trumpeter Per Jørgensen (Kuara).
Yamar Thiam (b. 1962) was already a well-known master of the talking drum, tama, in his native Senegal, having performed with Youssou N´Dour and other stars of Senegalese pop music, when he first moved to Finland in 1988, initially to work with guitarist Hasse Walli´s Asamaan. Since then, Thiam has also been one of the leaders of Galaxy, a popular afro-pop group founded in 1991 with six other Senegalese musicians, and has performed in a variety of other musical settings.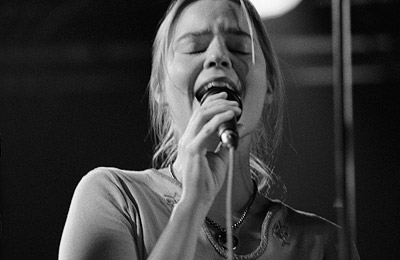 Johanna Iivanainen (b. 1976) is a versatile singer who has been much in demand during the past decade. In addition to working as a solo artist and with her husband, guitarist Mikko Iivanainen (Free Control), she has been the vocalist of Unit 6, Korpi Ensemble, 1N and Soi Ensemble and a member of the vocal group JimJamMurMur. Iivanainen has also performed and recorded with a number of more established Finnish jazz musicians ranging from swing clarinetist Antti Sarpila to saxophonist Eero Koivistoinen. Iivanainen´s first solo recording (Johanna Iivanainen) was nominated for the Emma Award as one of the best Finnish jazz recordings in 2004.