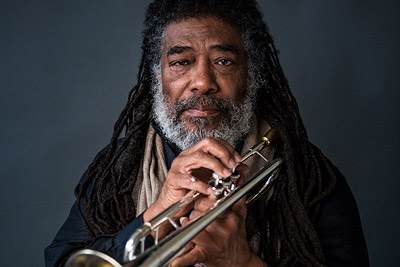 In twentieth century American music, the guitar eclipsed the trumpet, the saxophone and the piano as the predominant musical instrument. Starting with Muddy Waters, the six-string guitar plugged into an amplifier offered unlimited possibilities as a tool for creating sounds that could be altered / filtered / electronically processed through the use of pedals.
My first direct encounter with the sound of the guitar happened through my stepfather, Alex "Little Bill" Wallace, one of the pioneers of the electric guitar.
During my stepfather´s occasional Sunday night sessions conducted in our living room, members of his band and sometimes other local blues musicians would come together for a performance / presentation with unplugged electric guitars.
The musicians would play the blues and recite narratives of lies as they drank their liquor. These stories were not just about female conquests, but mainly about other encounters and events in the same style as John Lee Hooker´s song "Tupelo Blues," where he sings about the historical 1936 flood in Tupelo, Mississippi.
The champion of these sessions was the one whose lies were best dressed in the music of the guitar and had the clearest narrative that captured the imagination of the other musicians.
As a young boy, I was mesmerized by both these stories and the music.
New Haven, Connecticut, July 23, 2017
Wadada Leo Smith