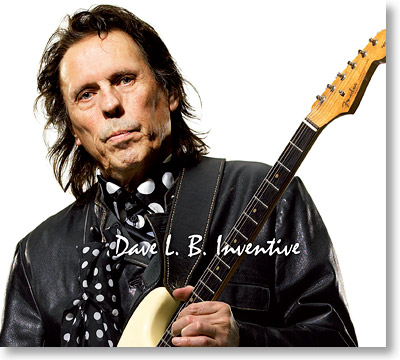 Julkaisu: 31.3.2012
When The Sun Comes Along 03:45

Dave Lindholm laulu ja kitara
Klasu Wirzenius sähköbasso ja taustalaulu
Dino Kullberg rummut
Music sample:

Dave L. B. Inventive - When The Sun Comes Along

Dave Lindholmin uusi kokoonpano Dave L. B. Inventive julkaisee singlen "When the Sun Comes Along" Lindholmin lähestyvän merkkipäivän ja saapuvan kevään kunniaksi.
Kevään kynnyksellä eli 31.3.2012 on aika juhlia suomalaisen populaarimusiikin suuren miehen, Dave Lindholmin, 60-vuotista maallista taivalta. TUM Records jatkaa Dave Lindholmin ja Otto Donnerin yhteislevyllä More Than 123 alkanutta yhteistyötään Lindholmin kanssa julkaisemalla tämän uuden yhtyeen Dave L. B. Inventiven vuodenaikaan sopivasti nimetyn singlen "When The Sun Comes Along".
Uudella singlellä, kuten myös äskettäin ilmestyneellä Dave L. B. Inventiven ensimmäisellä CD:llä, Lindholm palaa suoremman rockin pariin. "When The Sun Comes Along"on kuitenkin aitoa Lindholmia ja hänen vanhemman tuotantonsa ystävät voivat kuulla siinä kaikuja hänen aiemmista rock-kokoonpanoistaan kuten vaikkapa Rock ´n´ Roll Band. Toisaalta uuden trion täydentävät nuoret tamperelaismuusikot, Klasu Wirzenius ja Dino Kullberg, tuovat yhtyeen soundiin myös tuoretta voimaa.